Executive Leadership
Chief Executive Officer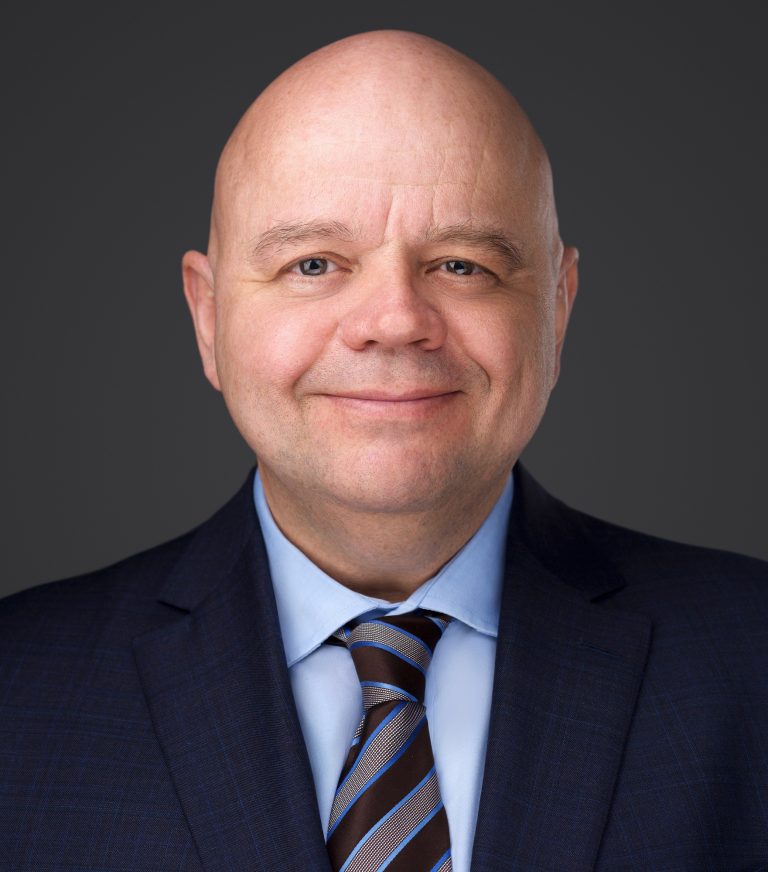 Simon Pelletier joined H-E Parts as President and Chief Executive Officer in February 2021. Mr. Pelletier provides leadership to an exceptional and experienced executive team that manages the global operations. Additionally, Mr. Pelletier will oversee the evolution of H-E Parts competitive advantage by fostering the well-established culture of innovation, customer service, and entrepreneurial spirit.
Mr. Pelletier joins H-E Parts with over 25 years of international experience in a broad range of operational, sales, and executive management positions serving the mining and aggregates industry. Working for an international OEM of mineral processing equipment manufacturer, Mr. Pelletier led the development of a global service, business-focused on providing mining customers with long-term service contracts for the maintenance and operational performance of their mineral processing equipment. Mr. Pelletier also managed the North American sales and operations.
Mr. Pelletier is a Board Member of Stella-Jones Inc. (SJ:TSX), a leading producer of pressure-treated wood products with revenues of approximately $2.0 billion USD.
Mr. Pelletier holds a Bachelor in Materials Engineering from the University of Windsor, Ontario, Canada.
Chief Operating Officer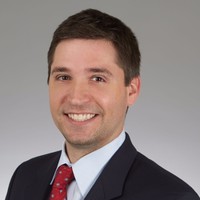 Donald Pfaadt joined H-E Parts in August 2018 as Vice President of Strategy and Business Development. From there, Mr. Pfaadt was promoted to Executive Vice President, Global Strategy and North American Operations. Now, he is our Chief Operating Officer. As COO and in addition to previous responsibilities, Mr. Pfaadt will be responsible for growth and global supply chain development, strategy, mergers and acquisitions (M&A), selling systems, key account management, and communications.
Mr. Pfaadt brings nearly 20 years of experience in general management, sales, operations, finance and strategy to H-E Parts. Throughout his career, Mr. Pfaadt has been tasked with strategically positioning organizations for transformative and profitable growth. Mr. Pfaadt has nearly two decades of significant leadership and professional experience prior to joining H-E Parts.  Previously, he served in various sales, operations, strategy, and finance leadership roles at HD Supply, a $7 billion industrial supply distributor. Mr. Pfaadt received undergraduate degrees in Finance and History from the University of Kentucky before going on to receive his MBA from the University of Georgia. Mr. Pfaadt graduated with honors from the University of Kentucky.
Chief Financial Officer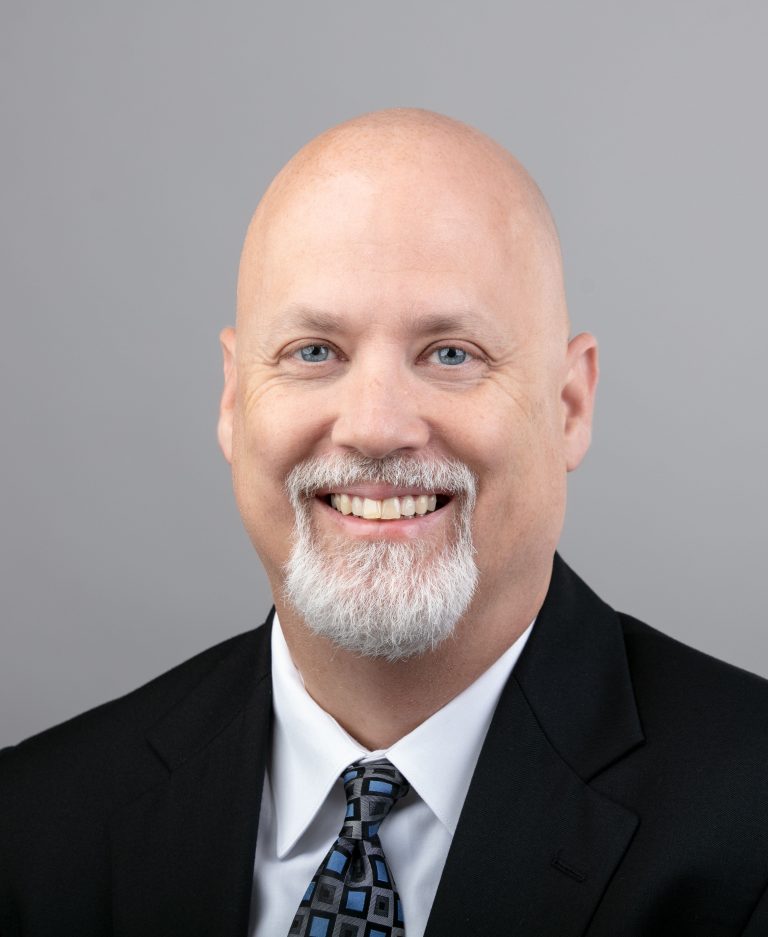 David Higgs joined the H-E Parts International team in 2018 as a Corporate Controller and since then has been promoted to Chief Financial Officer. Mr. Higgs brings over 25 years of experience in manufacturing and information technology service, accounting, and financial leadership to the team. As Corporate Controller at H-E Parts International, Mr. Higgs is responsible for corporate consolidations, financial planning, and accounting functions for the Americas, treasury, risk management, tax compliance, and audit compliance.
Before joining H-E Parts, Mr. Higgs provided 15 years of Corporate Controller and Senior Director of Finance roles to support Fujitsu, another extensive global manufacturing and IT services company. Mr. Higgs provided leadership in developing and improving a segregated international manufacturing delivery organization, separating regional sales companies. Additionally, Mr. Higgs provided leadership at Fujitsu in North America – growth to cloud and data center services. Businesses tripled in size over three years.
Mr. Higgs earned his MBA with a finance concentration from Texas Tech University and has an undergraduate degree in accounting from Ouachita Baptist University. Additionally, Mr. Higgs is a licensed CPA with a designation from the state of Texas.
Global Vice President of Human Resources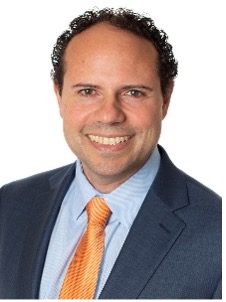 Felix Betancourt joined the H-E Parts International team in 2022 as the Global VP of Human Resources. Mr. Betancourt is responsible for creating one unified culture and identity for the organization, which has been built via acquisition. His responsibilities include organization-wide HR Strategy, to include Policy, Procedure and Process, Talent Acquisition and Employer Branding, Compensation & Benefits Strategy, Performance Rewards and Measures, Risk Management, Succession Planning, Change Management and Leadership Readiness.
Mr. Betancourt brings over 20 years of experience leading HR functions internationally in different industries, including Management Consulting, Telecom, and Manufacturing (plastic packaging and OEMs). In his previous roles, he focused on enabling the business to achieve the company's goals through its people.
Mr. Betancourt holds a bachelor's degree in Psychology and is currently pursuing his master's degree in Data Analytics and Computational Social Science at the University of Massachusetts.
Executive VICE PRESIDENT Australia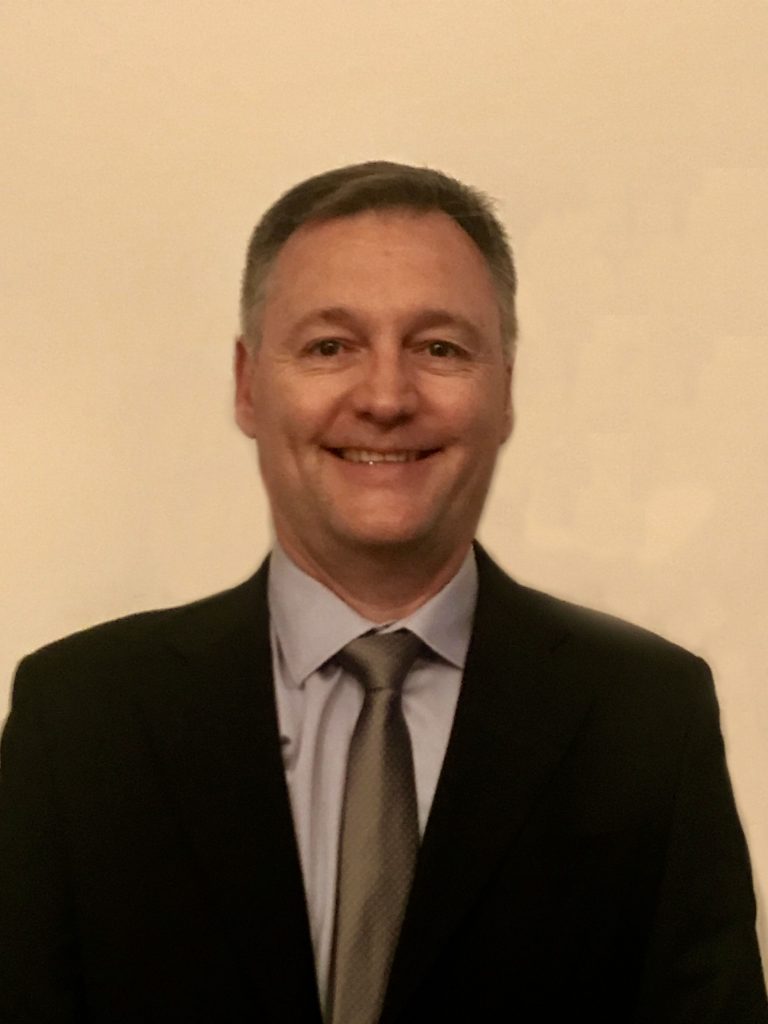 Gordon Fogwill has been a valuable player of H-E Parts since 2007, at which time he joined the team as a Business Development Manager for Western Australia. Mr. Fogwill brings H-E Parts more than 30 years of experience in mineral processing and mobile fleet. He has been responsible for the Crushing Solution operations internationally for Australia and Malaysia and currently serves as the Director for the Chinese and Australian companies.
Before his time at H-E Parts, Mr. Fogwill held senior positions at the following: De Beers, GL&V, Screenex, Batemans Engineering, and Rio Tinto Iron Ore. Relying on his previous leadership experience, Mr. Fogwill now leads the Australasian Operations, including China and Africa, which encompasses the Crushing Solutions, Mining Solutions, H-E Parts Engineering and Precise Trading. Mr. Fogwill has keen insight into fixed and mobile equipment, technical management, sales strategy and success, and corporate management.
Mr. Fogwill's educational background includes an Engineering degree (Metallurgy) from the University of Pretoria and an MBA from Edinburgh University. He has learned a diverse skill set that includes; Strategic Planning, Leadership, Lean, and Six Sigma.
Vice President, Global IT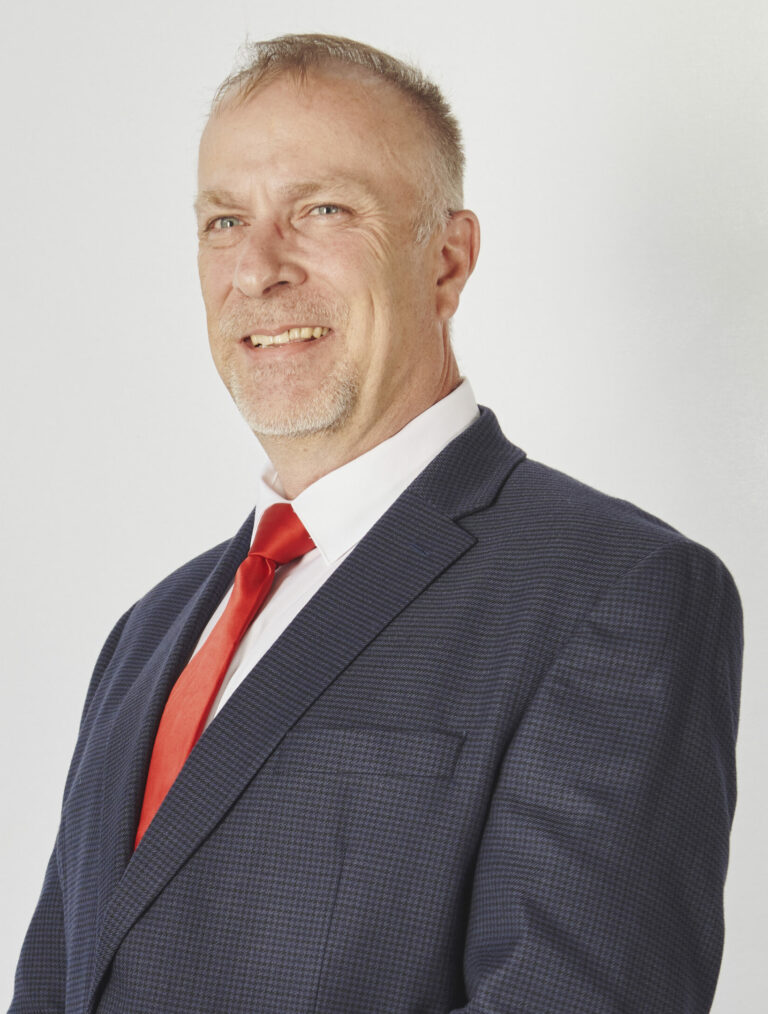 Simon Hatfield joined H-E Parts International in February 2022. Simon brings over 25 years of experience and is an experienced IT leader with 10+ years of working alongside executive teams.  Simon is responsible for all aspects of IT at HEPI across the Globe, including, Infrastructure, IT Operations, Cybersecurity, ERP, and overall application development.
Prior to joining HE Parts, Simon spent a good part of his career working for large retail organizations. Experience that has developed Simon's keen understanding of customer service and the enabling force of technology in today's market, on a global scale.
Simon is a powerful force in the workplace and uses his positive attitude and tireless energy to encourage others to work hard and succeed.
Operations Leadership
Vice President and General Manager of Chile and Peru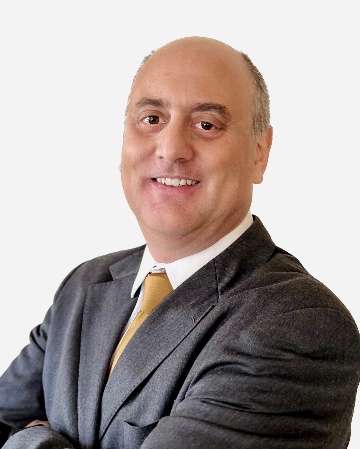 Javier comes to H-E Parts with 25+ years of professional experience in Operations, Supply Chain, Finance, and General Management.  He has experience in a variety of industries, but most notably in the mining industry.  For the last 15 years, Javier has held senior management roles and was most recently the CEO of Drillco, a drilling supplies company.  Javier has been with other sizable multinational companies such as Kupfer and The Home Depot among others.
Javier is an Industrial Engineer from the Pontificia Catholic University of Chile, where he also obtained a master's degree in Engineering Sciences.
General Manager, Mining Solutions North America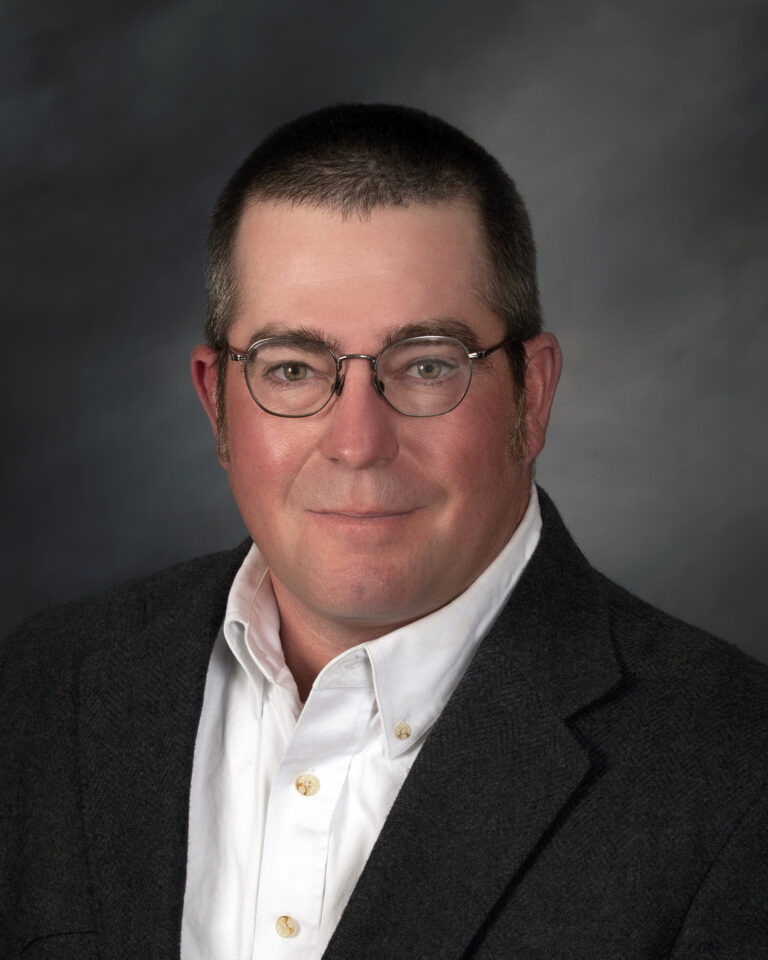 Kyle Smith joined H-E Parts in 2019 as a Production Manager and was promoted to Operations Manager in 2020.  In January 2022, Mr. Smith was promoted to General Manager of Mining Solutions North America, overseeing the Mining, Engine, and Used Parts division of North America. Mr. Smith has over 15 years of experience serving the mining industry with distributed, manufactured, and remanufactured parts and components. Mr. Smith leads the North American operations while also providing support to H-E Parts international accounts across the world.
Prior to joining H-E Parts, Mr. Smith held various positions including General Maintenance Foreman of Bridger Coal, Field Welder and Machinist for Wyoming Machinery Company, and Pipeline Welder from Northwinds of Wyoming.  Mr. Smith has a unique skillset of technical, hands-on experience as well as operational leadership experience.
Mr. Smith earned his Bachelor of Science from the University of Wyoming in Laramie, Wyoming.
Functional Leadership
VICE PRESIDENT GLOBAL ENGINEERING AND TECHNICAL SERVICES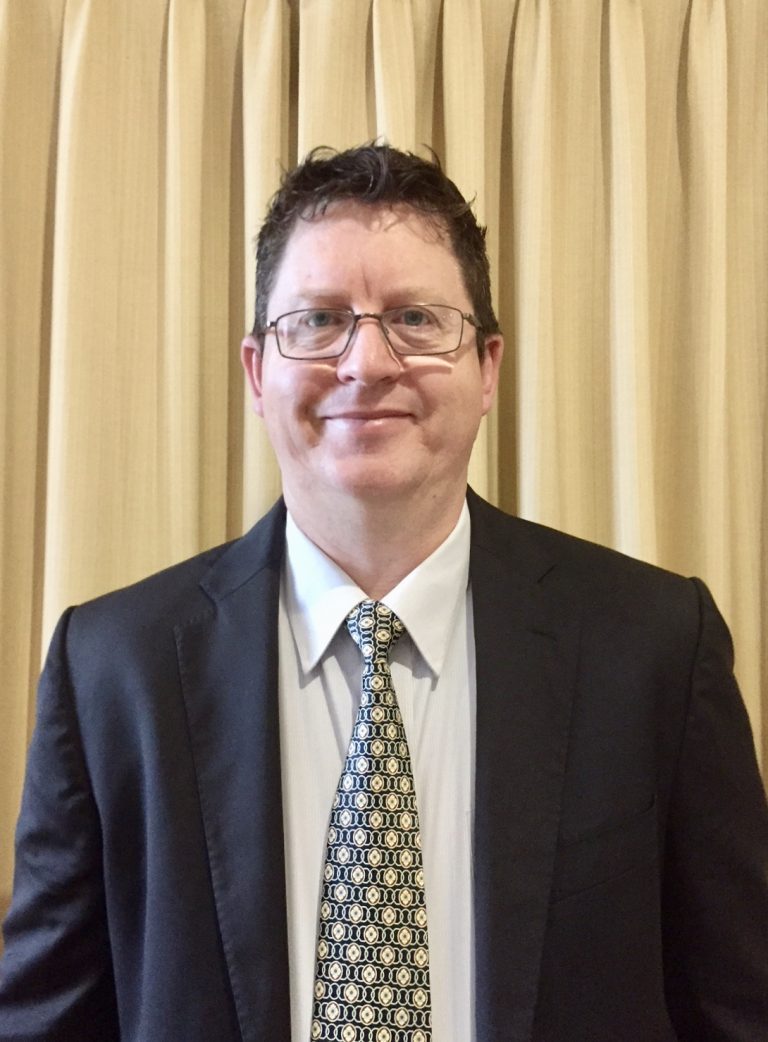 Ashley Hams has been a part of the H-E Parts team since 2008 when Birrana Engineering was purchased by the group. Mr. Hams commenced work for Birrana in 1996, working in Mackay, Queensland, Australia for fourteen years in a number of roles, before being promoted to General Manager in 2009. In 2016, two more companies (H-E Parts International Mining Solutions Cooling and Engine Divisions) were added to the Australian Mining Solutions portfolio and in 2017, Mr. Hams headed a team that commenced our first Mining Solutions Branch in Zambia, Africa.
In April 2020, Mr. Hams started a new role in the company as VP Global Engineering and Technical Services, with a charter to work to unify the H-E Parts group globally on an engineering and technical level, while pursuing and resourcing the development of new innovations for the company.
Mr. Hams has a Bachelor of Technology in Mechanical and Manufacturing Engineering from the University of South Australia as well as an MBA from Deakin University in Victoria.
Australia Financial Controller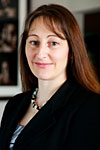 Michelle Robless joined H-E Parts Australia Holdings in July 2009 as Financial Controller. Michelle brings 20 years experience in Management Accounting from both the private and public sectors. Michelle is responsible for all aspects of the overall accounting function for the Australian group, including financial and management reporting, budgeting and statutory and tax compliance.
Prior to joining HE Parts, Michelle was employed for over 13 years as the Financial Controller for our Australian subsidiary, Crushing & Mining Equipment. In this role she was a part of the management team and was responsible for the Accounting, Administration, Information Technology, Purchasing and Distribution departments.
Michelle's time at CME and previous experience at Whittakers Limited (timber industry), as Company Accountant, has equipped her with extensive experience in process flows, job costing and manufacturing accounting, which has enabled her to successfully implement new ERP systems across multiple sites within the organization.