Diesel Engine Services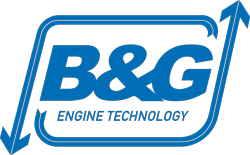 H-E Parts specialize in heavy-duty diesel engine re-manufacturing, with a reputation for quality, precision and technical innovation the world over.
Our experienced technicians provide rebuild services for all heavy diesel mining engines delivering outstanding performance, reliability, and durability to customers across the globe.
H-E Parts re-manufactured and serviced engines are delivering performance and dependability every day at some of the toughest, most demanding job sites in the world.
H-E Parts Diesel Services and sales 
H-E Parts provides precision re-manufacturing, re-builds, and component services and sales for industrial diesel engines for marine, mining, oil and gas, and power generation applications.
H-E Parts specializes in diesel rebuilds, sales, and services for the following industries:
Mining – Diesel engines for heavy equipment and mining vehicles and power generation.
Marine – Diesel main engines and generators diesel for tugboats, workboats, fishing vessels and more.
Oil and Gas – Diesel engines for heavy equipment, vehicles and support machinery.
Power Generation – Diesel generators for heavy duty power generation applications.