Supporting future engineers through sponsorship of HPV's in BHP STEM Challenge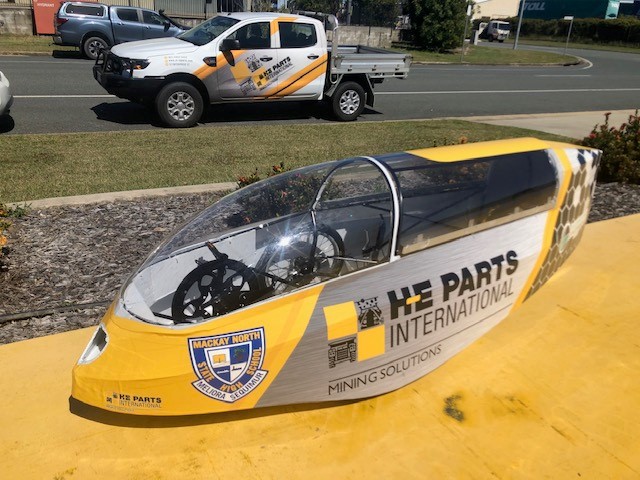 H-E Parts is sponsoring both the North Mackay and Calen Secondary Schools to compete in the upcoming BHP Whitsunday Science Technology Engineering & Math (STEM) Challenge in Mackay, Queensland, Australia. The challenge sees students from the region build and test their Human Powered Vehicle (HPV) to a set of detailed specifications that will allow them to remain competitive while providing the freedom to innovate and design beyond these specifications. This will build further experience, knowledge, and understanding of STEM fundamentals, in a practical application. This contribution to the region supports H-E Parts customers, employees and their families where they live and work. Social responsibility is a key value at H-E Parts and this program ensures students in non-metropolitan regions have access to the same learning opportunities as those in major centers around Australia.
H-E Parts has recently supplied both schools with a HPV and will provide continued support throughout the 2020/21 season. H-E Parts selected these schools for their exceptional STEM students and programs, proximity to the Bowen Basin mining region, and ability for team members to foster and mentor students from our three facilities located in Mackay. H-E Parts National Sales Manager, Phil Ryan, commented that "This partnership and sponsorship will enable the two selected secondary schools' STEM students the opportunity to further develop skills and gain valuable experience, while competing in a fun and safe environment. At H-E Parts, we value innovation and forward thinking and couldn't think of a better way to support future engineers in the region than by providing them the opportunity for real world experience."
The challenge is in its second year and although the full season couldn't go ahead due to COVID-19 disruptions, there will still be a reduced format held at the Palmyra Dragway in Mackay, starting this Friday, 9th October. Teams can reach speeds of 70 kilometers per hour. These speeds are achieved through the students understanding of learnt and developed engineering principles and technology adoption which aids the design and build of a vehicle that is streamlined, easy to drive, and race ready. H-E Parts is proud to collaborate with these schools as it aligns with our commitment to promote and increase social innovation through the encouragement and development of superior, original technology, and products.
Meet our teams
Mackay North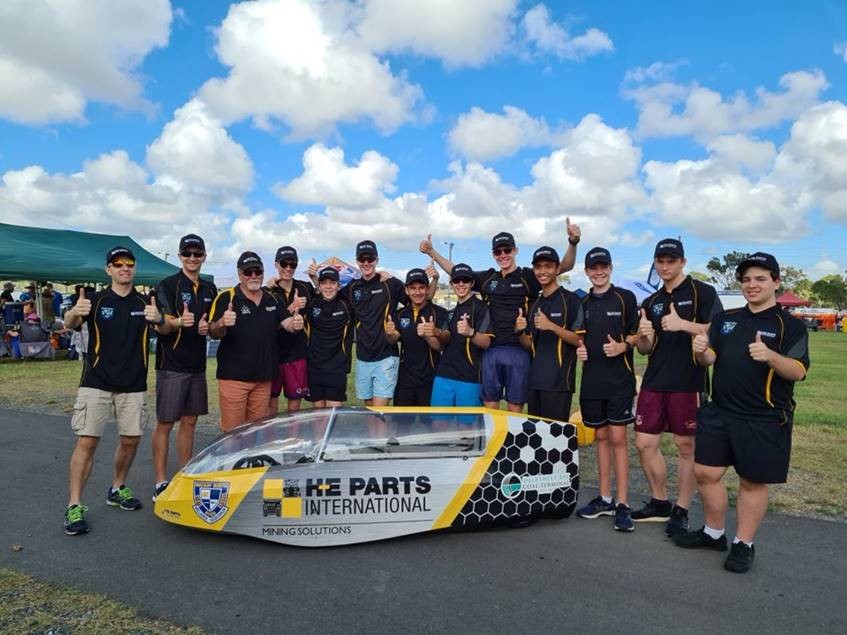 The Mackay North State High School Human Powered Vehicle team weren't sure what to expect from their first 8-hour race on Saturday so the team set a goal of just enjoying the day and learn how to better compete in future events.
The team comprised of 8 riders (Year 11 boys) and 2 mechanics (year 10 and 11 boys). The team was sitting in 13th position early in the race but finished in 4th position and couldn't have been happier with the result.
The start-up costs for a new team make it difficult to enter this kind of challenge and have success which is why H-E Parts value contributions that support our local community. The vehicle sponsorship has made it possible for the school to join the challenge which works to extend STEM principles outside of the classroom and provide real world experiences for the students.