Lifting Safety
At H-E Parts we pride ourselves on not only providing industry benchmark crusher liners, but also the safest lifting assemblies for quick, reliable and zero harm servicing. Our proprietary CME™ crusher liners, designed for use with our LockLift™ and Safe-T Lift™ mantle lifting systems, offer customers the optimal manganese steel grade for the job, while providing customers with the safest means available to remove and replace crusher liners.
LockLift™
H-E Parts patented LockLift™ mantle lifting system has been developed in response to well-known safety issues associated with welding lifting lugs onto crusher liners. By removing the need to weld on lifting lugs, H-E Parts can provide customers with a safe, cost-effective solution that also reduces mantle change times.
The CME™ torch ring used with the LockLift™ system decreases the amount of welding required once the head nut is installed, further reducing turnaround times. The LockLift™ system is used in conjunction with H-E Parts patented CME™ manganese crusher liners which are available in a range of manganese steel grades for many common brands as seen below.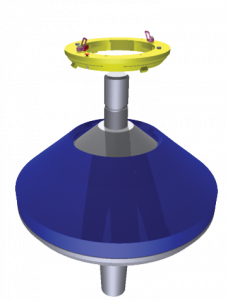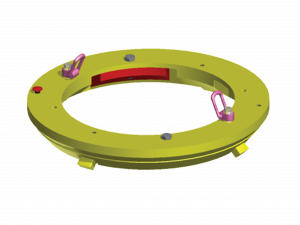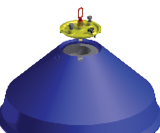 | OEM Style | | |
| --- | --- | --- |
| Nordberg / Metso HP | Nordberg / Metso MP | Allis / Sandvik |
| Symons STD | Symons SHD | FLSmidth Raptor |
| Terex / Pegson / Jaques | Kawasaki | Trio |
Safe-T Lift™ Lifting Device
Developed by H-E Parts, the Safe-T Lift™ is a captive lifter that locates into a specially cast hole in the jaw crusher liner. The lifter is inserted into the jaw at 90 degrees to the axis of the jaw liner, and then turned upwards to lock it into place. All this can be done without entering the crushing chamber. In most cases, Safe-T Lift™ can be designed to allow jaw liners to hang at the exact jaw stock angle, making installation easier.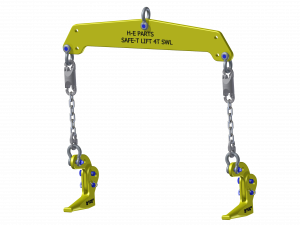 All H-E Parts lifting devices are designed to comply with the following relevant Australian standards: AS4991: Lifting Devices  AS3990: Mechanical Equipment – Steelwork and/or AS1418.1: Cranes – General Requirements