LEVANTAMIENTO SEGURO
El sistema de levantamiento de tolva LockLift™ patentado por H-E Parts ha sido desarrollado en respuesta a problemas asociados con la soldadura de argollas de levantamiento en los revestimientos de los chancadores. Al eliminar la necesidad de soldar las argollas de levantamiento, H-E Parts puede proporcionar al cliente una solución segura y rentable que también reduce el tiempo al cambiar la tolva.
El anillo de la linterna CME™ utilizado con el sistema LockLift™ disminuye la cantidad de soldadura requerida una vez que se instala la tuerca, lo que reduce aún más los tiempos de entrega. El sistema LockLift™ se utiliza en conjunto con los revestimientos de chancadores de manganeso CME™patentados por H-E Parts, los cuales están disponibles en una gama de tipos de acero al manganeso para muchas marcas comúnes, como se detalla a continuación.
LockLift™
H-E Parts patented LockLift™ mantle lifting system has been developed in response to well-known safety issues associated with welding lifting lugs onto crusher liners. By removing the need to weld on lifting lugs, H-E Parts can provide customers with a safe, cost-effective solution that also reduces mantle change times.
The CME™ torch ring used with the LockLift™ system decreases the amount of welding required once the head nut is installed, further reducing turnaround times. The LockLift™ system is used in conjunction with H-E Parts patented CME™ manganese crusher liners which are available in a range of manganese steel grades for many common brands as seen below.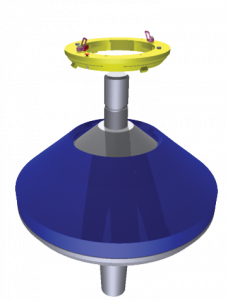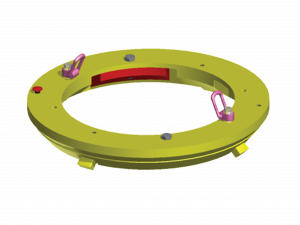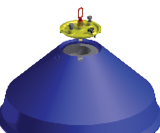 | OEM Style | | |
| --- | --- | --- |
| Nordberg / Metso HP | Nordberg / Metso MP | Allis / Sandvik |
| Symons STD | Symons SHD | FLSmidth Raptor |
| Jaques | Kawasaki | Trio |
MECANISMO DE LEVANTAMEINTO SAFE-T LIFT™
Desarrollado por H-E Parts, Safe-T Lift™ es un levantador interno que se ubica en un orificio especialmente fundido en la mandíbula. Este levantador es insertado dentro de la mandíbula a 90 grados de su eje y luego se invierte para bloquearlo en su lugar. Todo esto se puede realizar sin entrar en la cámara de la trituradora. En la mayoría de los casos, Safe-T Lift™ está diseñado para permitir que las mandíbulas cuelguen en el ángulo exacto, haciendo que la instalación sea más fácil y segura.