PREVENTATIVE, SHUTDOWN AND BREAKDOWN MAINTENANCE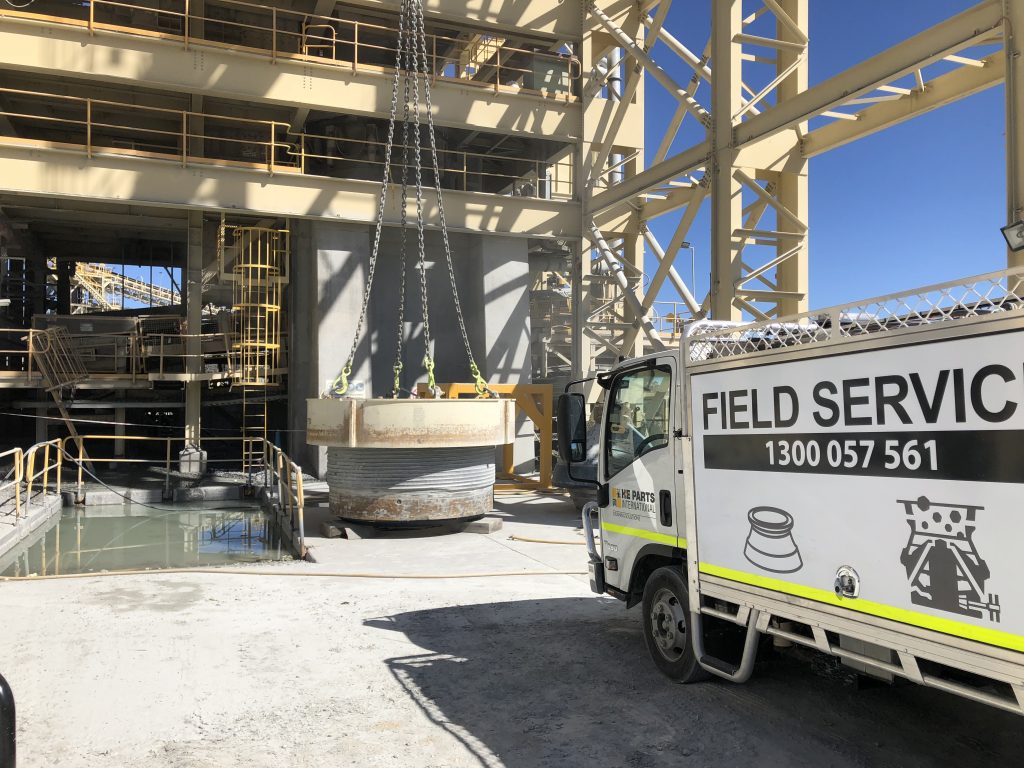 At H-E Parts, we offer minerals processing plant asset management for the entire scope of on-site maintenance support work; from assembly to installation, to commissioning, diagnostics, shutdowns, breakdowns, and plant upgrades. Planning, support, drafting, and applications engineering is also conducted in-house and allows our teams to provide a full-service support package for the entire asset lifecycle.
We provide management, experienced engineers, planners, supervisors, tradesmen and trades assistants with specialist crusher experience for installations, maintenance shutdowns or failures. We can also provide preventative maintenance proposals and major refurbishment work internationally. All of our site personnel are inducted to client and site requirements and arrive at the site with specialized tooling and logistical support.
SPECIALIST SERVICES INCLUDE:
Plant installation and commissioning
Plant preventative and corrective maintenance
Plant shutdowns, breakdowns and upgrades
Crusher, feeder, and screen repairs
Install customized wear solutions
At H-E Parts, our service technicians are experienced, qualified and can competently supervise the clients' labor force, alternatively work alongside or conduct all work independently to suit the requirement.