H-E Parts Crushing Solutions Achieves Six Years Lost Time Injury Free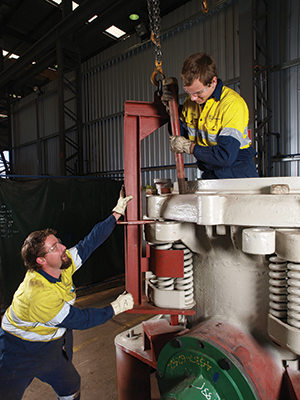 On June 15, 2017 H-E Parts Crushing Solutions officially reached six years LTI free. This is a fantastic achievement and something to be very proud of considering the dangerous environment that our employees operate in. Not every company in this industry can make this impressive claim.
CEO of Crushing Solutions Gordon Fogwill said, "This achievement reflects the hard work and dedication it takes from everyone involved in order to keep each other safe and injury free."
H-E Parts International Crushing Solutions has a new safety plan for 2017 as well as several initiatives lined up for this year that will continue to make its workplace even safer.
Congratulations to all of Crushing Solutions on this big achievement!