Expertise and State-of-the-Art Facilities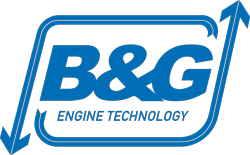 H-E Parts' combination of experienced staff and top of the line equipment sets the company apart from others in the industrial diesel business. From the top down, our entire roster of shop personnel is made up of seasoned experts in every aspect of diesel engine build, repair and performance.
We also invested in the most-advanced equipment and systems available and use separate engine dis-assembly and assembly facilities eliminating problems related to cross-contamination.
H-E Parts' state-of-the-art facilities are more advanced than many of the original manufacturers'.
Putting the best equipment in the hands of talented people that man our shop means that every engine H-E Parts delivers is guaranteed to work like new and deliver a long, dependable life. It's a guarantee that makes all our customers repeat customers and H-E Parts a leader in the industry.
Machine Shop
The machine shop has advanced equipment to machine each of the major components — blocks, crankshafts, camshafts, connecting rods and cylinder heads.
Engine Assembly Facility
Our engine assembly facility has eight dedicated bays equipped to recondition Cat 3400 and 3500 series engines servicing a broad array of industrial diesel engine markets including mining, marine, stationary power and heavy equipment. This department provides both exchange engines and custom rebuilds.
Parts Department
Our parts department is focused on high horsepower diesel engines. We supply exchange engines, components
— turbos, injectors, cylinder packs, cylinder heads, etc. — replacement parts — pistons, liners, bearings, gaskets, etc. — coolant inhibitors and air starters.
Shop Services
B&G Machine provides a full scope of industrial diesel build, re-manufacturing and machining services for industrial diesel engines from manufacturers such as Caterpillar®, Cummins®, Detroit®, Isuzu®, John Deere® and Komatsu®, as well as nearly all other major diesel engine manufacturers.