New Branch Opening in Edmonton, AB, Canada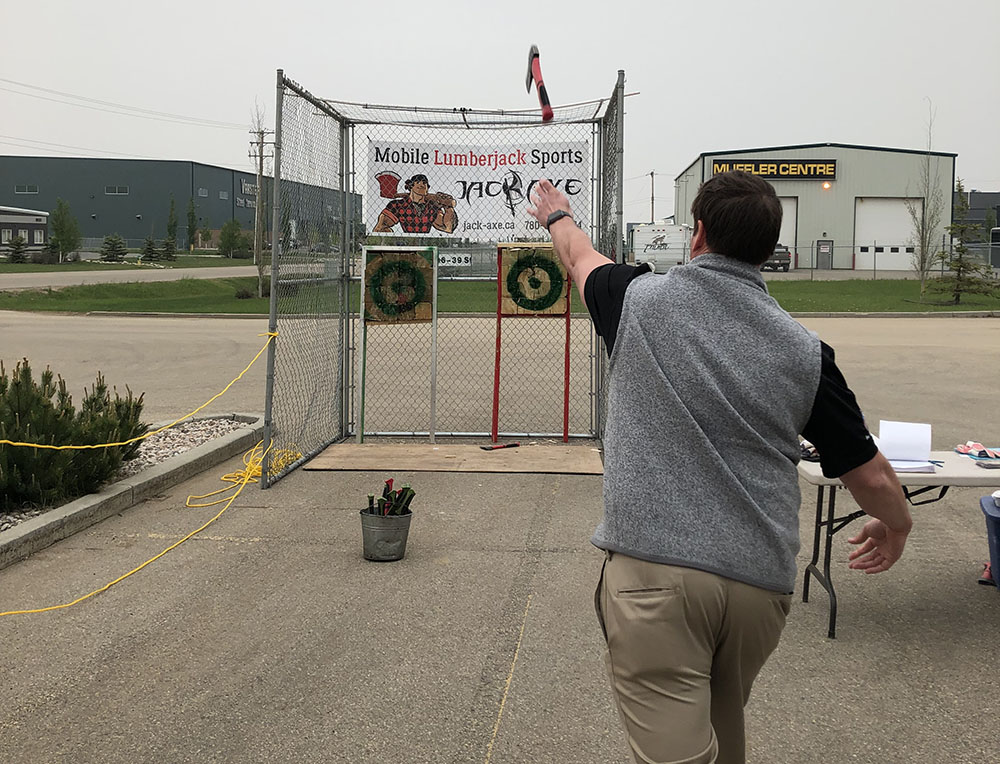 On May 30th, 2019, H-E Parts officially opened a new branch in Leduc, AB, Canada. To celebrate, our team put together a Grand Opening event, providing opportunities for attendees to view product displays, take a facility tour, and meet with members of our Product Management, Engineering, Sales, and Support Leadership teams. Food and refreshments from local vendors were provided and guests were invited to participate in axe-throwing.
The event drew a large crowd of customers, key suppliers, and employees. Among them were key leadership including CEO, Mike Coffey, CFO, Ken Taylor, and VP of Strategy, Donald Pfaadt. Perhaps the biggest success from the event was the interactions between H-E Parts team and customers. Customers were able to discuss innovative ways to extend the life and reduce the costs of their equipment. Trevor Wyman said, "It was great being able to meet our customers. Many of them were unaware of how diverse H-E Parts is."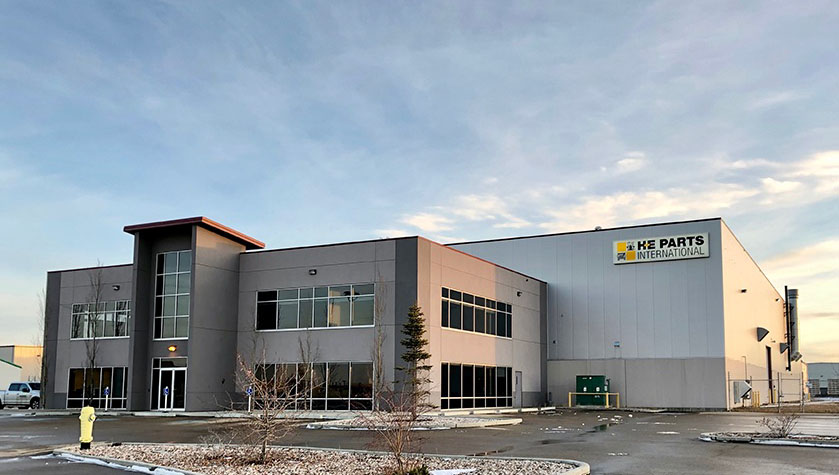 The facility is strategically located in the Leduc Industrial Park just off of Hwy 2 approximately 20 kilometers (12.4 miles) from Edmonton and 5 kilometers (3.1 miles) from the Edmonton International Airport. The new facility provides the Canadian division of H-E Parts with 50,000 square feet and 11 cranes with a maximum capacity of 30 tons. The realized production space is almost four times the size of their previous area with the capabilities to triple the division's current production levels. The facility provides new capabilities, services, and product offerings to the company's local customers in the Canadian Mining, Industrial and Oil & Gas markets. The facility houses a fully equipped component reman/repair center for mining equipment, oil & gas products as well as stocking capacity for diesel engines, replacement parts and other integral services for heavy mining equipment.
Mike Coffey said, "We are proud to be a Canadian company and our Alberta expansion aligns perfectly with H-E Parts strategy. Our history in Western Canada began in 1938 and it is only fitting that one of our largest investments is happening in Alberta. This investment is critical to our success, but the real strength of our company is found in the professionals to serve our customers every day. We look forward to continued growth in Canada and are very proud of our team and new operating center in Leduc." H-E Parts believes that the new branch will expand our global reach in the Mining and Oil and Gas industries. With an ever-growing customer base, it is a necessity that we continue to expand and open new facilities. With this new location in Canada, we will be able to better serve our global customers and continue to provide innovative solutions to all mining needs.