Training and Development Opportunities
Our commitment to exceptional employee growth sets us apart as a global employer of choice.
We firmly believe that investing in our people is the cornerstone of success, which is why we have meticulously crafted a comprehensive array of training programs. These programs are designed to cultivate personal and professional growth, empowering our employees at every stage of their journey.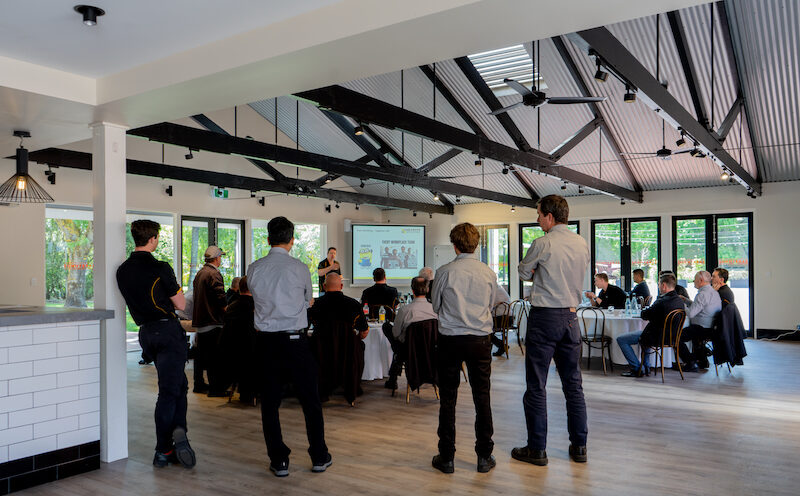 Frontline Leaders Development Program 
Whether you are a frontline leader, a manager, a supervisor, or a leading hand, we have tailored training programs to enhance your skills and elevate your career. Our Frontline Leaders Development program is designed to equip managers, supervisors, and leading hands with the necessary tools to perform well. This training will give you valuable insights into effective leadership techniques, team management, and problem-solving strategies.
Key Leaders Program
Our Key Leaders Program is a prestigious initiative available exclusively in Australia for those aspiring to take on key leadership roles. This program provides individuals with the skills and knowledge required to progress into senior leadership positions. If you want to advance your career, this program is the ideal stepping stone.
Learning Management Systems (LMS)
Regarding learning and development, we believe in providing flexibility and choice. That's why we offer multiple Learning Management Systems (LMS) to cater to different learning preferences. Our LMS provides a self-paced learning environment, allowing you to learn at your own pace and convenience.
We understand the importance of continuous learning and professional growth at H-E Parts. By joining our team, you will become part of a company that values and invests in your personal and professional development. We are proud to be recognized as an employer of choice globally, offering our employees unparalleled training and development opportunities.
Take the first step towards an exciting and rewarding career. Join H-E Parts and unlock your potential through our world-class training and development programs. Together, let's build a brighter future!