COR Cooling™ Products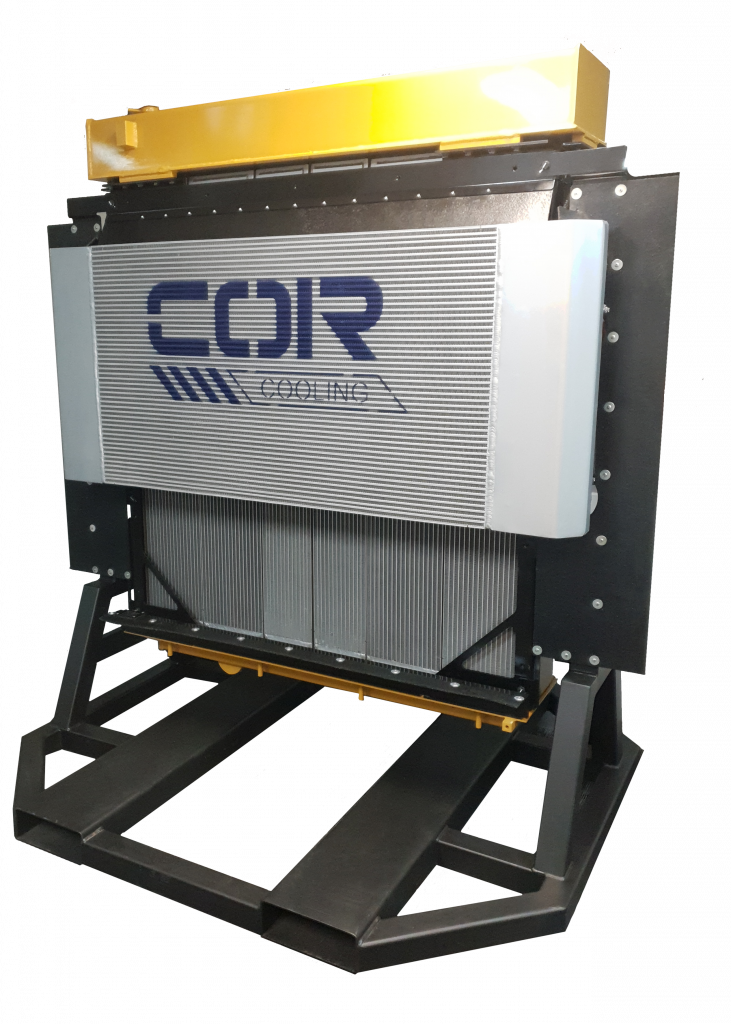 Our Cooling Division manufactures and supplies high quality, innovative compatible replacement radiators and products that can also be tailored to our customers' specific requirements.
Engineering
Our in-house engineering, product and service offerings, guarantee we can support customers throughout the full product life cycle while working to award the end user with the lowest total cost of ownership.
Experience
Our experience in application specific solutions assist our customers in avoiding costly machine breakdowns caused by inappropriate or ineffective cooling systems. This results in lower maintenance costs and greater machine uptime, increasing productivity.
Quality
High quality, compatible replacement radiators and cooling systems ensure longer machine life expectancy through the reduction of unnecessary overheating machine components. An engineered solution from H-E Parts also generates other potential benefits, including high machine performance through increased efficiency and reduced fuel consumption.
For an extensive listing of our COR Cooling™ Bar and Plate Products, download our brochure here.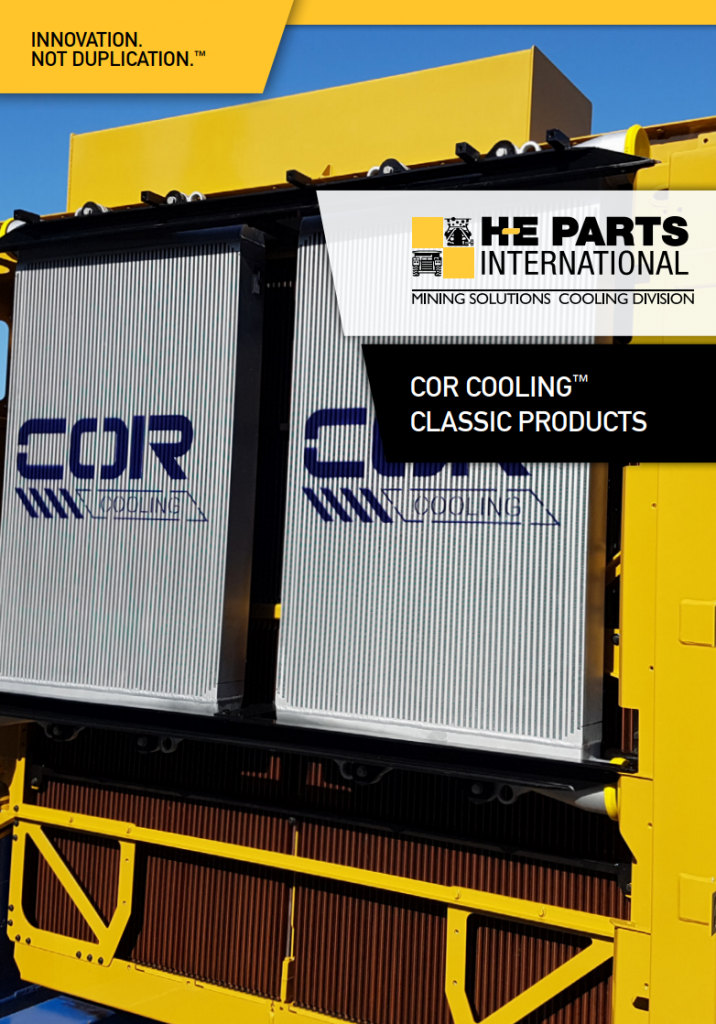 | CATERPILLAR | KOMATSU | LIEBHERR | HITACHI | ATLAS COPCO / EPIROC | CORES | CONSUMABLES |
| --- | --- | --- | --- | --- | --- | --- |
| Trucks | Trucks | Excavators | Excavators | Surface Drill Rigs | COR Cooling™ Folded Cores | COR Cooling™ Caps |
| Excavators | Excavators | | | Rotary Blasthole Drill Rigs | Seals | COR Cooling™ Clamps |
| Ancillary Equipment | Ancillary Equipment | | | Underground | Folded Cores | COR Cooling™ Blanking Plates |
| Underground | | | | | | |
| Industrial Engines | | | | | | |