Crusher Liners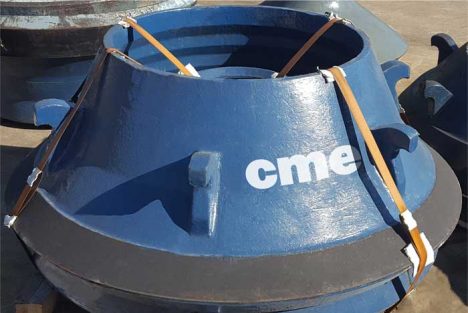 H-E Parts specializes in wear management solutions through its industry-leading range of CME™ wear products, components and lifting devices, but doesn't just rely on exceptional products to provide success, rather it couples this with internally developed liner management planning, application specific performance measures, engineered solutions and best in class service parameters to allow our customers to realize our business promise of providing 'Innovation. Not Duplication™'. This philosophy positions H-E Parts at the forefront of wear management in the mining, quarrying, and minerals processing industries globally.
H-E Parts has built a reputation on the reliability and performance of its CME™ range of manganese crusher liners, which are designed to be fully compatible with H-E Parts variety of lifting devices, that ensure safety and efficiency are achieved in all service functions.
This reputation carries on to H-E Parts flagship MnElite™ grade of manganese wear products, which typically result in a 35% improvement over lower grades of materials. While this alone is an impressive achievement, it is only a starting point as H-E Parts can normally achieve improvements well beyond a simple extension in liner life – whatever the grade of manganese. Find more information on CME™ Liner range here
At H-E Parts we don't just pride ourselves on providing industry benchmark wear liners, but also the safest lifting assemblies available for quick, reliable and zero harm servicing. Our proprietary CME™ crusher liners, designed for use with our LockLift™ and Safe-T Lift™ mantle lifting systems, offer our customers the safest means available to remove and replace wear liners. 
as a part of our complete crusher offerings, H-E Parts also offer a range of crusher backing compounds to accommodate temperature extremes and rapid or extended setting times. This liquid epoxy grout is used for backing crusher parts, grouting machinery, locking bearings, setting anchor points and chocking of machinery. With a wide variety of crusher backing on offer H-E Parts can accommodate most customer-specific needs.