Radiator Service Exchange
At H-E Parts we specialize in the supply and maintenance of all types of radiators. At At H-E Parts, we work to achieve minimal downtime for our customers. With the ability to service and exchange the customers entire fleet. We have a large inventory of OEM compatible service exchange radiators, accessible on an exchange basis in Australia.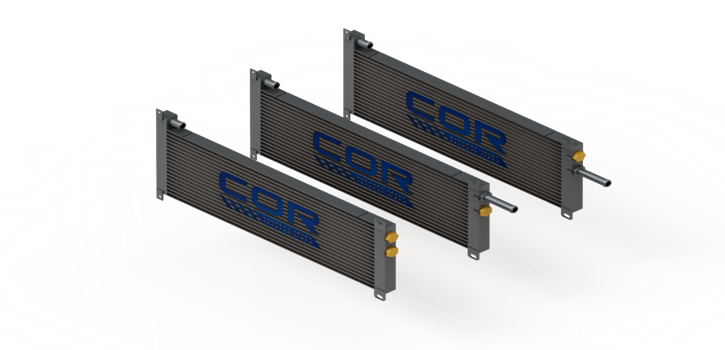 Radiator Cores 
We design and supply industrial radiator cooling systems that are fit for service in all environments, and utilize only the highest quality radiator cores. We have radiator cores suited to a variety of markets such as agricultural, mining, refinery, rail, heavy road transport, power generation and more.
Aftermarket Parts 
H-E Parts offer a range of new aftermarket products such as radiator panels, radiator caps and filler necks to suit most applications. Our folded panels and seals can be used for a range of radiators operating in all kinds of environments from everyday applications to the most extreme. The seals can function at a range of temperatures and are resistant to oil and fuel. We offer differing lengths to cater for a range of industry requirements to ensure your machinery is equipped.
Complete Nose Cones 
Nose cone assemblies include COR Cooling™ aftercoolers and a comprehensive installation Kit. The completed nose cones are bench tested prior to being sent to guarantee there would be no faults, while also reducing onsite safety risks with change outs while increasing equipment availability.
Custom transport frames
Custom transport frames can be made for the customer to use for future service exchange assemblies. H-E Parts supply all hoses and connections to refit to equipment once onsite which are included in a custom-made steel box on the transport frame to prevent them being lost or damaged in transit
Our supplied nose cone assemblies alleviate maintenance process failures and downtime often associated with rectification work. On large mobile equipment this equates to reduced injury risk to personnel associated with major mechanical works and offers an increased availability of major plant.
H-E Parts are able to expedite delivery ensuring the customer minimized machine downtime which in-turn reduced total cost of ownership. By having the work conducted offsite, customers alleviate downtime by having equipment arrive that is ready to plug and play.