birrana-enhancements-prolong-life-of-komatsu-930e-front-wheel-groups-at-a-coal-mine
Birrana™ enhanced wheel groups Prolong Life of Komatsu 930E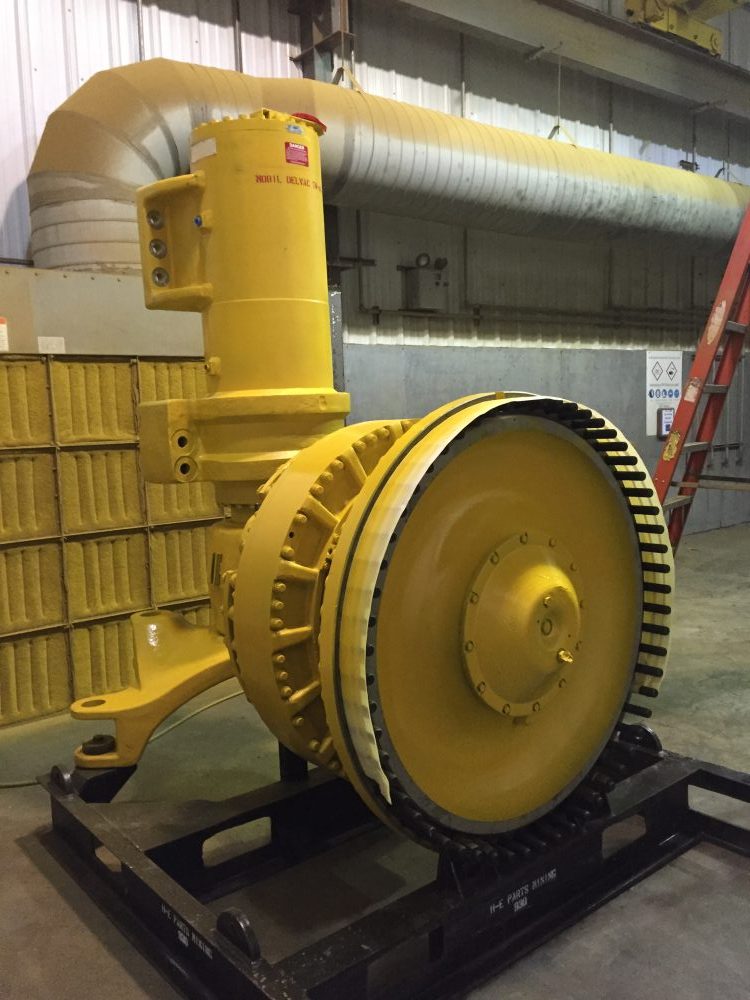 The reliability team of a coal mine customer in Powder River Basin approached H-E Parts in need of longer service life on Komatsu 930E front wheel groups. They were experiencing early life failures and looking for a solution with our Birrana™ enhanced wheel groups.
SUPERIOR TECHNOLOGY
At the time, the 930E wheel groups were averaging less than 10,000 service hours. After examining the cores, our engineering team agreed upon a plan to rebuild them and increase their service life using our Birrana™ proprietary technology. The following enhancements lead to increased life for the 930E front wheel groups:
Isolated Wheel Bearing Compartment: Our engineers separated the wheel bearing compartment from the lightweight brake cooling oil, thus allowing the wheel bearings to be lubricated by approved wheel bearing oil.
The Birrana™ control fit wheel bearing system: includes flexible spacer, hardened spacer, custom bearing design and specifications, and preload adjustments.
Birrana™ contamination control: includes isolation seals, contamination guards, and contamination kits.
With these upgrades, the Birrana™ enhanced wheel groups lasted an average of over 33,000 service hours. Today, the customer operates over 30 H-E Parts rebuilt wheel groups.