789c-engine-supply-and-performance
789C ENGINE SUPPLY AND PERFORMANCE
Teck Carmen de Andacollo (Teck) is a copper and gold mine located in the Coquimbo Region of central Chile near the southern limit of the Atacama Desert. Teck runs a fleet of CAT 789 haul trucks and required a replacement engine in a 789C truck at short notice. The local OEM dealer was unable to meet the customer's maintenance time-lines, so Teck contacted H-E Parts to provide a re-manufactured CAT 3516 engine. The engine was supplied and installed with the aim of extending the customers current engine life of ~16,000 hours to the target of 18,000 hours. From commissioning through to removal, the engine met all customer requirements and ran as expected with no issues. The engine was removed at 24,800 hours, improving on the competitor's benchmark by 55%. The key to the successful supply, installation, and continued performance of the engine was the technical documentation provided to Teck, ensuring the customer had confidence in the product supplied but also H-E Parts ability to deliver service and technical support.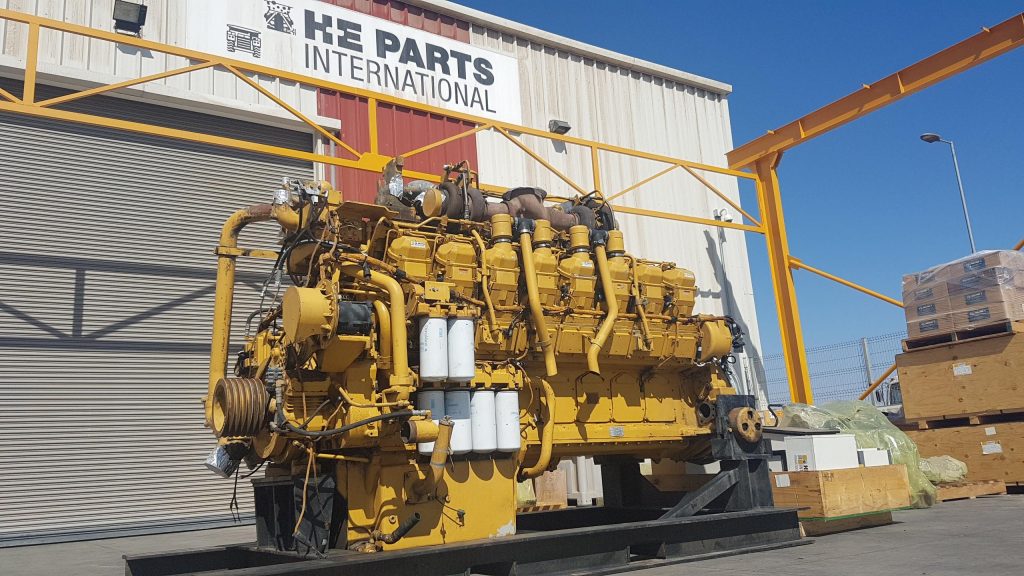 H-E Parts engines undergo proprietary balancing, crack testing, and engine testing that reduces premature parts failures and improves equipment availability and performance. Similarly, our transmissions and torque converters are repaired using proprietary setup procedures. Since the initial engine supply, H-E Parts has been contacted to supply a further two engine rebuilds along with multiple Mining Solutions products, such as Birrana™ enhanced final drives and hoist cylinders for the customer's truck fleet.
H-E Parts has the ability to provide a full solution for the entire drivetrain and specializes in the re-manufacture of major mobile equipment components. H-E Parts added value is achieved by providing fit-for-purpose design, innovation through engineering, and quality through service performance.