BIRRANA™ ENHANCED 930E WHEEL GROUP PERFORMANCE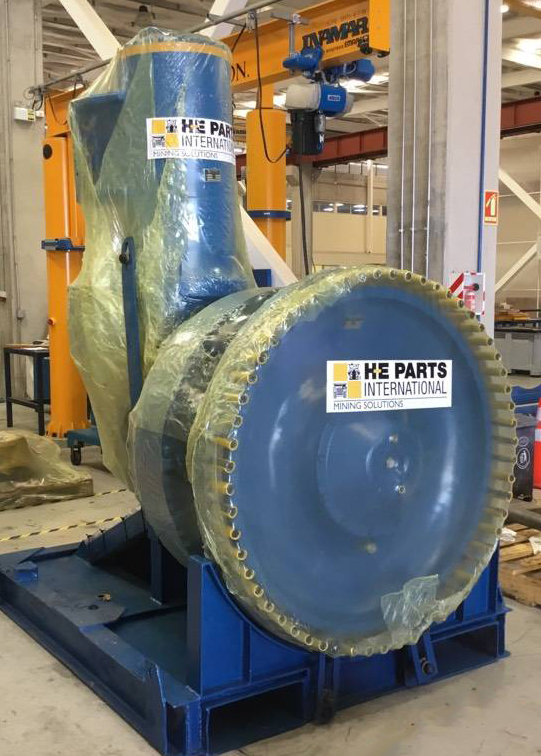 Anglo American Los Bronces (Los Bronces) operates one of the largest copper mines in the world and is located in the Andean Mountains, 65km northeast of Chile's capital Santiago. Los Bronces operates a fleet of Komatsu 930E haul trucks and wanted to increase reliability while lowering the total cost of ownership.
Los Bronces has a unique application in which haul trucks descend under loaded conditions, maximizing the stress on the front axle and leading to lower than expected life from front wheel groups. H-E Parts approached Los Bronces with a solution to extend service life while also providing superior performance. This involved re-manufacturing 930E wheel groups incorporating H-E Parts proprietary Birrana™ enhancements, such as:
The Birrana™ control fit wheel bearing system, which includes flexible spacer, hardened spacer, custom bearing design and specifications, and preload adjustments
Birrana™ contamination control, including isolation seals, contamination guards, and contamination kits
In addition to these enhancements inherent in every H-E Parts re-manufactured wheel group, application specific environmental concerns were taken into account. This saw the lower bearing retainer seals optimized to avoid humidity ingest and customized upper and lower bearings used to suit specific environmental conditions.
Since the first install, over 20 front corners have been put into service with dramatic life increases experienced in excess of 81%. Due to this success and on-going performance demonstrated by the Birrana™ enhanced front wheel groups, Los Bronces has now engaged H-E Parts to re-manufacture their 930E rear wheel groups.