H-E Parts patents WearVision™ wear monitoring technology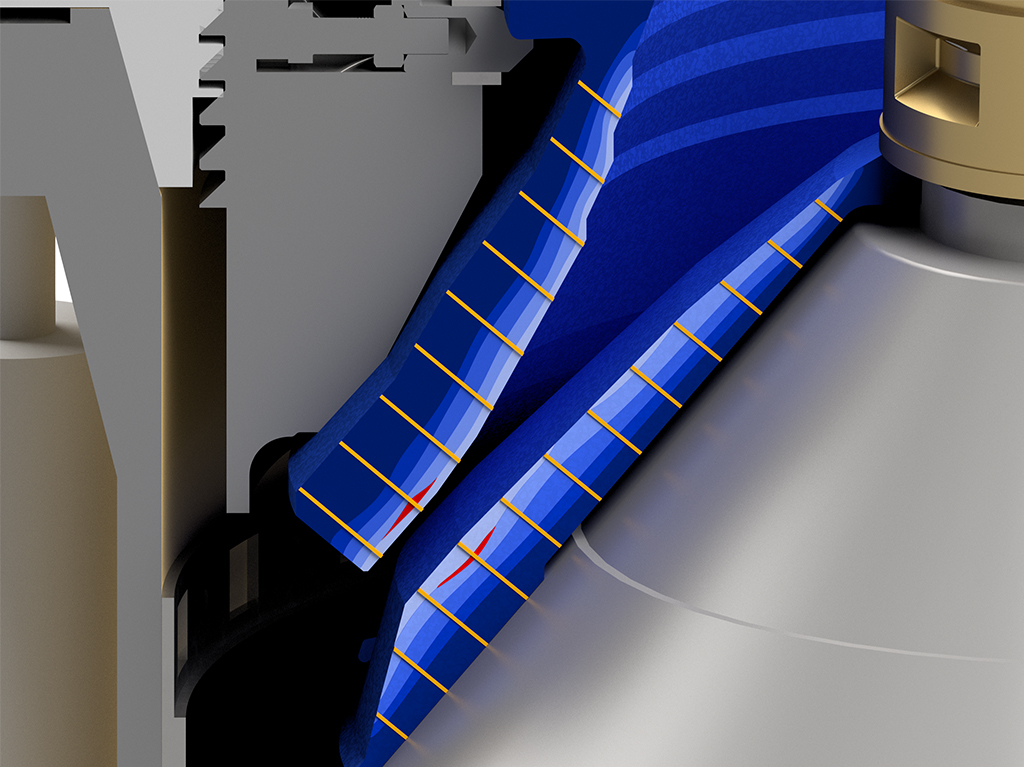 H-E Parts has developed the patent pending WearVision™ crusher liner monitoring system, which is designed to provide real time information on the condition of wear liners. This step change innovation is the first of its kind to be incorporated into the native design of crusher liners, utilizing proprietary sensors developed by H-E Parts. Data from WearVision™ can be combined with other crusher analytics to further improve the optimization of a crusher's performance, measure wear and gap in real-time (as well as mapping uneven wear anywhere in the chamber) and can also be used to accurately predict and schedule liner change time frames as a forecasting/planning aid. This allows H-E Parts to provide a complete life cycle wear management program and extends on from ChamberVision™ pre-installation wear modelling technology which provides advanced crusher model simulations.
Traditional approaches utilize primitive technology and inferred information, focusing only on liner thickness at the closed side setting and often requiring additional off-line, physical measurements (with lead) and visual inspections to calibrate and confirm. This provides imprecise lag data with a limited view of the wear liner condition and has inherent associated safety risks. The WearVision™ system utilizes sensors along the complete liner profile and can be monitored locally or remotely. Customized, real time data is captured, which can also be integrated with inherent plant control systems to provide mine sites with: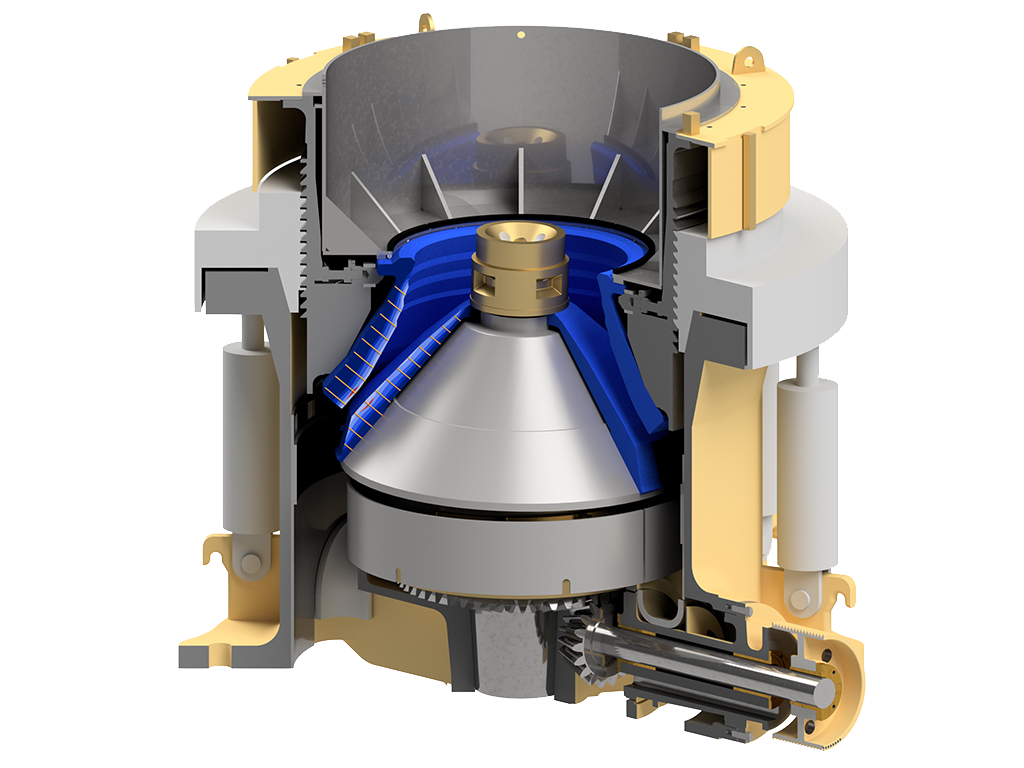 Full wear maps across crusher liner profiles
Actual gap setting and % of time spent at optimal gap setting to improve efficiency
Live wear rate trend data at all points throughout the chamber
End of liner life prediction based on trend data
Configurable alarms to inform of increased wear rates or shortfalls for change out dates
Greater ability to improve profile design to suit specific site and operating conditions
Jamie Poole, General Manager – Crushing Solutions commented that "Although OEM's have designed crushers to be smarter in recent years, they have not found a way to accurately or continually measure the crushers gap setting while crushing, and this missing data is what is needed in order to fully automate a machine with some degree of certainty. Poole further stated, that "liners can often be considered a commodity or basic consumable and can be easily overlooked as the critical point of contact between rock and machine, and the main driver of shutdown scheduling".
Gordon Fogwill, Executive VP commented "with modern mines and quarries thirst for data and predictability, WearVision™ changes the humble liner into a high precision digital tool, that has unlocked exciting new potential to optimize, monitor and forecast crusher wear performance. H-E Parts is synonymous for engineering and commercializing technical innovations across our products and providing added value and continuous improvement options to our customers. In addition, the WearVision™ systems positions H-E Parts well to capitalize on IoT enhancements as they develop".
The patent pending WearVision™ system and associated sensors has undertaken testing at tier one global mining sites and has shown to deliver reliable data to facilitate analytically driven decision making. The system is used in conjunction with H-E Parts range of industry leading CME™ wear liners, which have been a proven performer for over 30 years and are in operation at mine and quarrying operations globally. The system continues to be trialed and will be launched at the September 2021 MINExpo in Las Vegas, USA.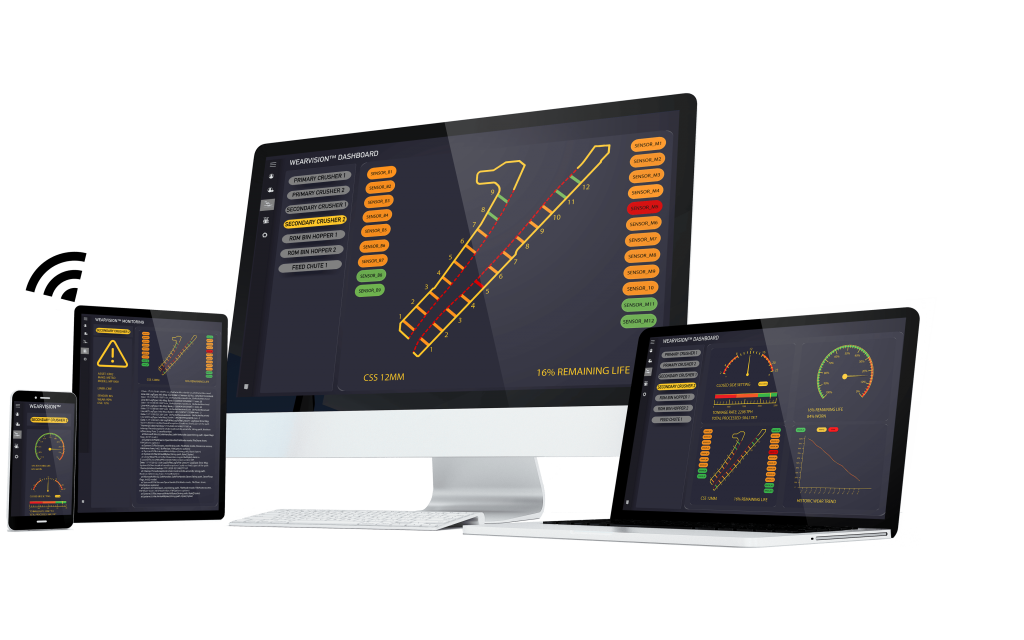 For more information on the WearVision™ crusher liner monitoring system, read our flyer here.