H-E Parts Continued Support of Knovoy4Kids Mackay, QLD.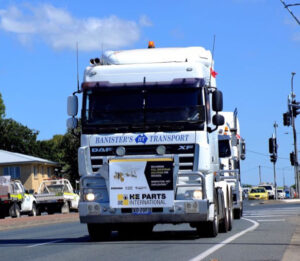 H-E Parts are proud supporters of Variety – the Children's Charity of Queensland through our ongoing support of the annual Konvy4Kids event. Over the past four years, H-E Parts have contributed a significant amount to the community as a gold sponsor for the event supporting the great work that Konvoy4Kids and Variety do within the community.
Konvoy4Kids supports children in need and their families within the Mackay, Queensland region, through the supply of mobility equipment, like wheelchairs, walking aids, and modified vehicles that facilitate their independence and improve their quality of living. The charity also assists by offering expensive medical equipment and services as well as technology, programs, and Variety Heart Scholarships that help kids discover their talents and unlock all the joys of education and communication.
H-E Parts and proud to be a continued supporter of the Konvoy4Kids for the past three years and the tremendous services and support they offer children in need, within the community where our employees live. Their vision to see all Australian children attain their full potential regardless of their ability or background is inspiring and we can't wait to continue our support in the years to come.