H-E Parts contributes to Kiva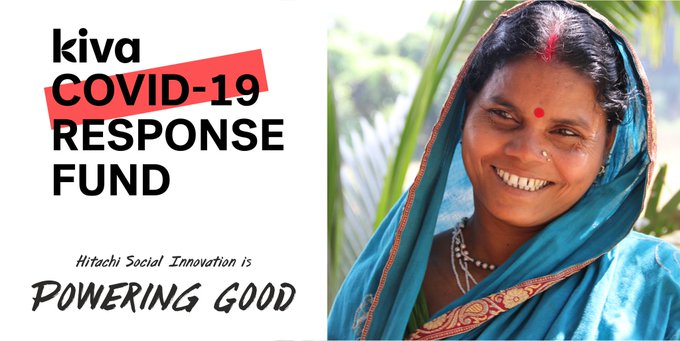 Parent company, Hitachi, was one of the first major contributors to Kiva's COVID-19 Response fund to support businesses impacted by COVID-19. Kiva supports lending to small businesses, entrepreneurs, farmers and families around the world through crowdfunding. 
Since 2017, Hitachi's Kiva lending team has provided 21,878 loans across 77 countries. These loans are made to entrepreneurs working in a variety of sectors including agriculture, transportation, health, retail and manufacturing.
In May 2020, Hitachi committed to fund $1M to Kiva's COVID-19 Response Fund. Hitachi will fund $1M in new loans to COVID-19 impacted borrowers, and as those loans are repaid by borrowers, the Hitachi Fund will be replenished and re-loaned to reach more borrowers over a 4-year period, multiplying the impact over time.
H-E Parts employees are supporting Hitachi's Kiva initiative by making small loans to those in need through Hitachi's lend program. We are proud to have seen loans made from employees from the regions we operate in such as Australia, Canada, North and South America and Africa.
Hitachi's fund is currently matching loans made to COVID-19 impacted borrowers. You can  support Kiva's COVID-19 Response and make a loan to a borrower that is 2X matched by Hitachi here https://bit.ly/2XkXuJa