Diesel Engine Services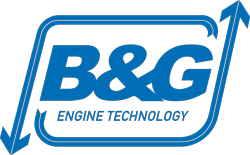 For more than 50 years we have specialized in heavy duty diesel engine re-manufacturing, building a reputation for quality, precision and technical innovation the world over. From our state of the art facilities in Seattle, Washington our experienced technicians provide rebuild services primarily for Caterpillar 3400 and 3500 engines delivering outstanding performance, reliability, and durability to customers across the globe.
From the Arctic circle, to the southwestern Pacific, on the water, underground and over mountaintops, H-E Parts re-manufactured and serviced engines are delivering performance and dependability every day at some of the toughest, most demanding job sites in the world.
H-E Parts Diesel Services & Sales
H-E Parts provides precision re-manufacturing, re-builds, and component services and sales for industrial diesel engines for marine, mining, oil and gas, and power generation applications.
H-E Parts specializes in diesel rebuilds, sales and services for the following industries:
Mining – Diesel engines for heavy equipment and mining vehicles and power generation
Marine – Diesel main engines and generators diesel for tugboats, workboats, fishing vessels and more
Oil and Gas – Diesel engines for heavy equipment, vehicles and support machinery
Power Generation – Diesel generators for heavy duty power generation applications
Facilities and Equipment
Our philosophy is to do the job properly you have to have talented people and the right tools. From 3 dedicated, 10 ton overhead cranes and 14 independent jib hoists, to a 3000 HP / 10,000 lb/ft. torque dynamometer and state-of-art art equipment, we completely control and load test finished engines, including checking critical performance elements such as standard horsepower specifications, ensuring that every one of our engines run properly at the customer site.