increased-life-of-930e-wheel-groups-and-nose-cones
Increased Life of 930E Wheel Groups and Nose Cones
A resources customer in Western Canada was in need of longer service life and reduced operating costs for Komatsu 930E trucks. When using OEM front wheel groups and pivot eyes, the customer was unable to extend the life of equipment past current bench. The nose cones would prematurely break, leading to unplanned downtime and reduced production. Front wheel groups were returned with considerable charges due to failures in the operation. The H-E Parts team came to the customer with a comprehensive component and parts plan to extend life and reduce costs.
FRONT WHEEL GROUPS
Our Birrana™ technology sets our wheel groups apart from the competition. Each of our rebuilt wheel groups come with: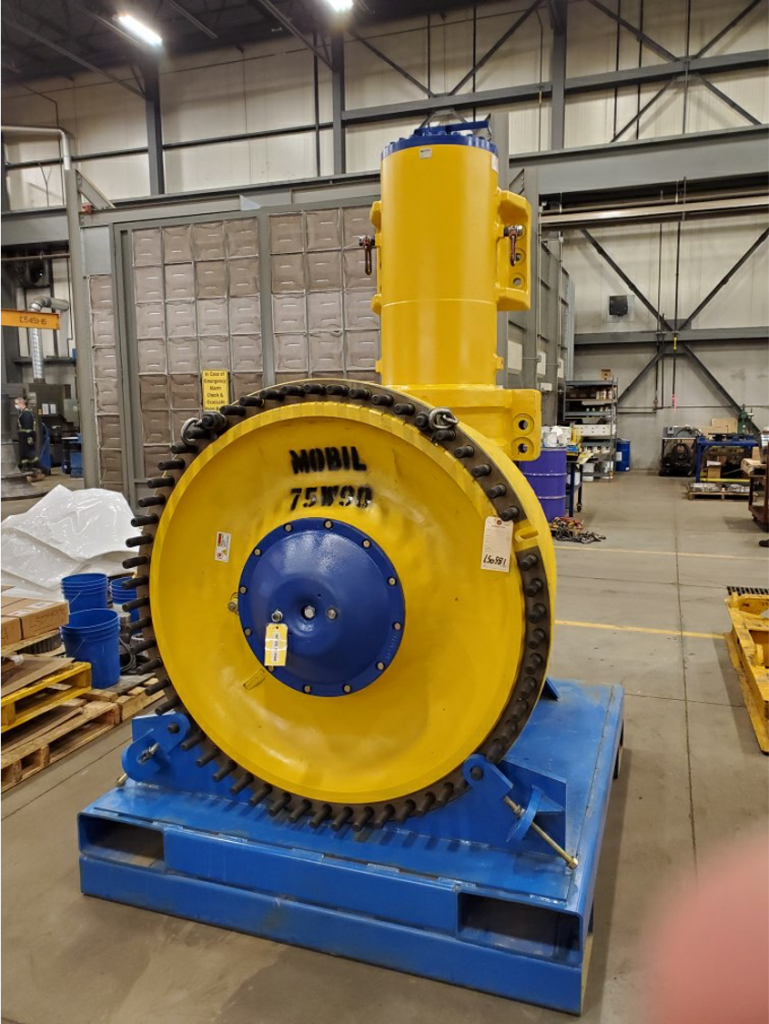 Birrana™ Flexible Spacer: It fits over the spindle in between the wheel bearing cones and acts as a spring to provide a lateral clamp force on the bearing cones. This assists in preventing cone rotation on the spindle and reduces associated wear.
Wheel Bearing Pre-Load: Incorrect bearing pre-load setting is a common cause of premature wheel bearing failure. Birrana™ has a proprietary wheel bearing pre-load setting process that is accurate, reliable and repeatable.
Birrana™ Best Plug: This oil sample plug (BEST Plug) is a small and easy to install component for wheel groups which offers a reliable, safe and convenient option when it comes to checking for contamination. When checking the magnetic plug condition for wheel groups, it reduces the need to drive the truck back-and-forth during servicing. For differentials, it reduces the need to use additional equipment such as pumps and hoses, and the ability to control the drain rate.
These particular enhancements are what drew the customer to H-E Parts. With these features and all other Birrana™ technology, we were able to increase the life of the 930E front wheel groups. Since the initial purchase of wheel groups, the customer has switched over 50 930E front wheel groups out for H-E Parts rebuilt wheel groups.
NOSE CONES – PIVOT EYES
In addition to our Birrana™ technology, the customer took advantage of H-E Parts nose cones. Our nose cones are designed to be stronger in key areas. Each nose cone includes: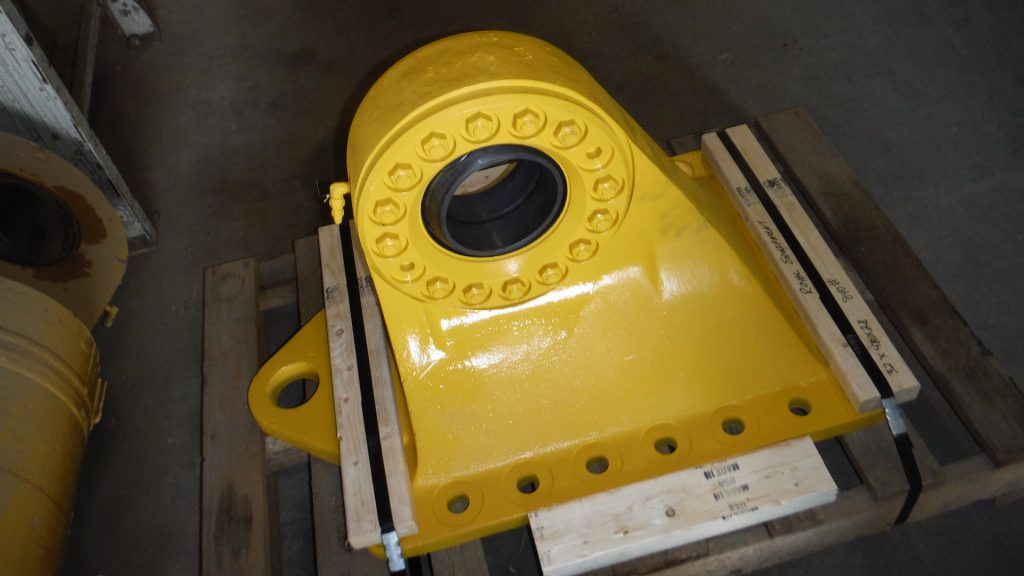 Increased section thickness at flange transitions
Additional material to the casting at these points to increase resistance to bending in these areas
Upgraded fasteners to L9 included in the kit
60lbs of extra material with improvements
Additionally, the kit includes an improved bearing pre-installed prior to customer receipt. Bearings that come with our nose cones have the following upgrades, as compared to a standard bearing:
Made out of impact tough material
Comes with an inner bore seal to keep grease on the pin
Comes with a spread lock seal which is used to keep dirt out of the bearing
For these reasons, the customer agreed to try out nose cones from H-E Parts. With the switch to H-E Parts, the nose cones of their 930E trucks have seen longer life and reduced maintenance costs.
Today, the customer has purchased over 50 930E front wheel groups and over 60 nose cones from H-E Parts.