improved-metso-c140-cheek-plate-life
IMPROVED METSO C140 CHEEK PLATE LIFE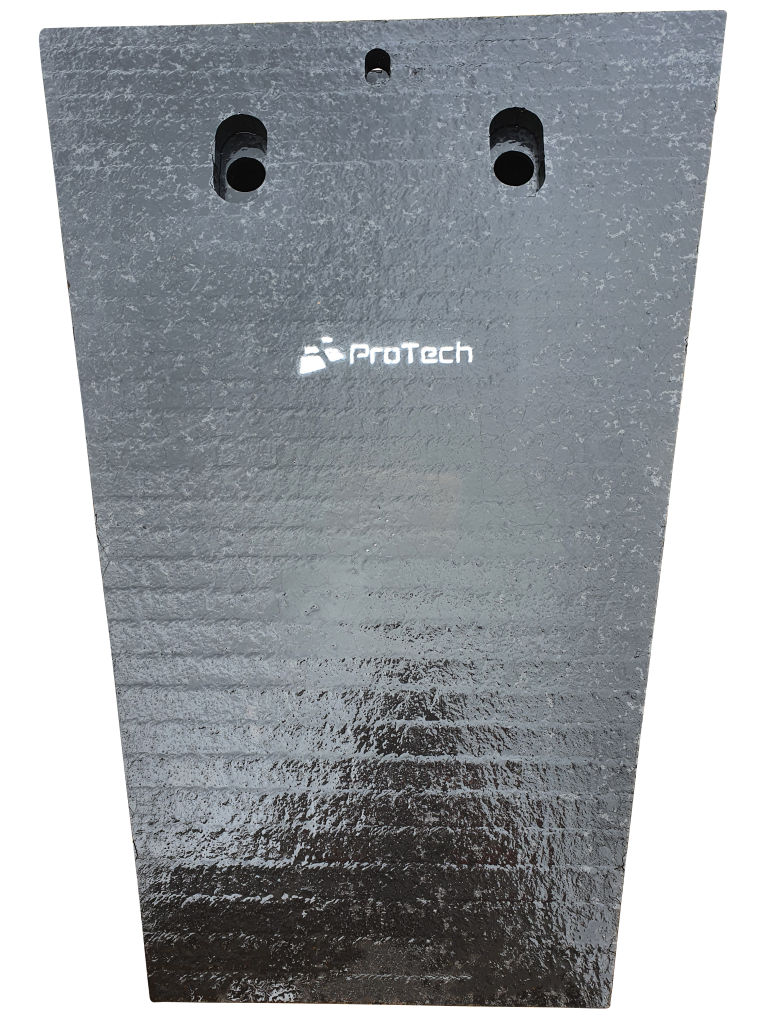 Evolution Mining was experiencing insufficient cheek plate life on their Metso C140 jaw crusher operating at the Mungari gold mine in Western Australia. H-E Parts had previously assisted with crusher liner and feeder pan improvements and was engaged to provide a solution with confidence that any recommended changes would be low risk, due to these previously demonstrated successes.
H-E Parts technical account and engineering teams worked with site based maintenance personnel to understand the specific wear application, maintenance requirements and detailed a solution utilizing an upgraded material from our range of ProTech™ wear products.
The solution was adopted, installed, and run by the customer. The result was the extension from a 2 week OEM liner life to six weeks, using H-E Parts manufactured PT-60 cheek plates. This represented a 200% life increase and allowed the operation to maximize crusher availability, while significantly reducing total cost of ownership.
H-E Parts offers a full range of ProTech™ wear protection products for both impact and sliding abrasion applications, enabling us to offer a tailored solution for our customers' specific applications. H-E Parts also provides a range of additional services to assist customers in condition monitoring, maintenance planning, wear product selection, inventory control, 'as built' drawings, installation, inspections and reporting.
These service offerings are supported by H-E Parts in-house engineering expertise and utilizes state of the art 3D laser scanning equipment and proprietary modeling software such as ChuteVision™ to meet exact customer requirements. This ensures that production is maximized while costs are controlled, and maintenance is minimized.