Stationary Power Generation
As important as they are, industrial diesel-powered generators don't get much respect. They're exposed to the harshest conditions and toughest environments and expected to run day in and day out without so much as a sputter.
Other equipment can malfunction and the job goes on, but when the generator stops, the job stops.
Here at H-E Parts, we know how much our customers depend on reliable engines for their power generation needs, which is why we've been the number one resource for quality diesel re-builds and service for organizations stretching from the Canadian Rockies to the Indian Ocean for over half a century.
From our cleanroom facilities and team approach to engine assembly, to the latest precision machining equipment and multi-point quality control processes,H-E Parts' meticulous attention to quality and detail ensures that all our diesel re-builds, whether they're on a rolling sea or the frigid Arctic Tundra, deliver dependable, reliable power and a long, low maintenance life.
B&G Advantages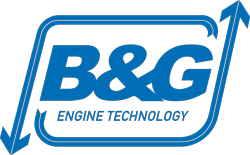 50 + years performing diesel re-builds and service.
Separate facilities for engine teardown and assembly, preventing cross-contamination.
Eight (8) dedicated bays for Cat series 3400 and 3500 engines
All re-build and assembly work is done by H-E Parts. Our Machine Shop has the most advanced equipment available for each major engine component — blocks, crankshafts, camshafts, connecting rods and cylinder heads.
All replacement parts either meet stringent OEM qualification guidelines or are replaced with new.
Multi-point quality control processes — every engine re-build receives quality assurance inspection and testing at every phase of the re-build, from first teardown to final assembly.
All H-E Parts' engine rebuilds meet or exceed all OEM specifications and carry a like-new warranty.