Mining
Mining isn't what it used to be. Today's market is highly competitive and bottom-line driven meaning that companies are squeezing efficiencies everywhere they can.
And because just about every aspect of a mine operation depends on diesel-powered equipment, those diesels are running longer and harder than ever, making performance and reliability key.
H-E Parts state-of-the-art facilities and highly trained engine re-build teams have made us the "go-to" firm for leading mining operations around the globe for over half a century.
From our cleanroom facilities and team approach to engine assembly, to the latest precision machining equipment and multi-point quality control processes,H-E Parts meticulous attention to quality and detail ensures that the big machines at operations from the Arctic circle to Southern Asia deliver the reliability and longevity our customers depend on.
H-E Parts Advantages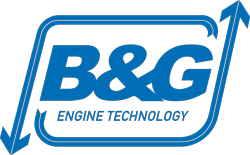 Separate facilities for engine teardown and assembly, preventing cross-contamination.
Eight (8) dedicated bays for Cat series 3400 and 3500 engines
All re-build and assembly work is done by H-E Parts. Our Machine Shop has the most advanced equipment available for each major engine component — blocks, crankshafts, camshafts, connecting rods and cylinder heads.
All replacement parts either meet stringent OEM qualification guidelines or are replaced with new.
Multi-point quality control process — every engine re-build receives quality assurance inspection and testing at every phase of the re-build, from first teardown to final assembly.
All H-E Parts engine rebuilds meet or exceed all OEM specifications and carry a like-new warranty.