Oil and Gas
Being in the Oil and Gas industry often means being in remote locations and working under harsh conditions. And because crews depend on diesel engines to power just about everything on the jobsite, reliable operation, good performance, and operational longevity are critical factors.
H-E Parts knows those demands better than most. We began servicing clients working in Alaskan oil exploration over 50 years ago, and today we're pleased to count many of the world's leading organizations in oil and gas exploration, drilling and delivery among our loyal customers.
H-E Parts' state-of-the-art facilities and highly trained engine re-build teams have made us the "go-to" firm for industrial diesel re-builds and maintenance for leading oil and gas operations around the world.
From our cleanroom facilities and team approach to engine assembly, to the latest precision machining equipment and multi-point quality control processes,H-E Parts' meticulous attention to quality and detail ensures that all our engines, whether they're on deep sea platforms or remote mountain pipelines, deliver the reliability and longevity our customers depend on.
H-E Parts Advantages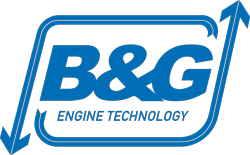 57 years experience serving Oil and Gas industries.
Separate facilities for engine teardown and assembly, preventing cross-contamination.
Eight (8) dedicated bays for Cat series 3400 and 3500 engines
All re-build and assembly work is done by H-E Parts. Our Machine Shop has the most advanced equipment available for each major engine component — blocks, crankshafts, camshafts, connecting rods and cylinder heads.
All replacement parts either meet stringent OEM qualification guidelines or are replaced with new.
Multi-point quality control processes — every engine re-build receives quality assurance inspection and testing at every phase of the re-build, from first teardown to final assembly.
All H-E Parts engine rebuilds meet or exceed all OEM specifications and carry a like-new warranty.